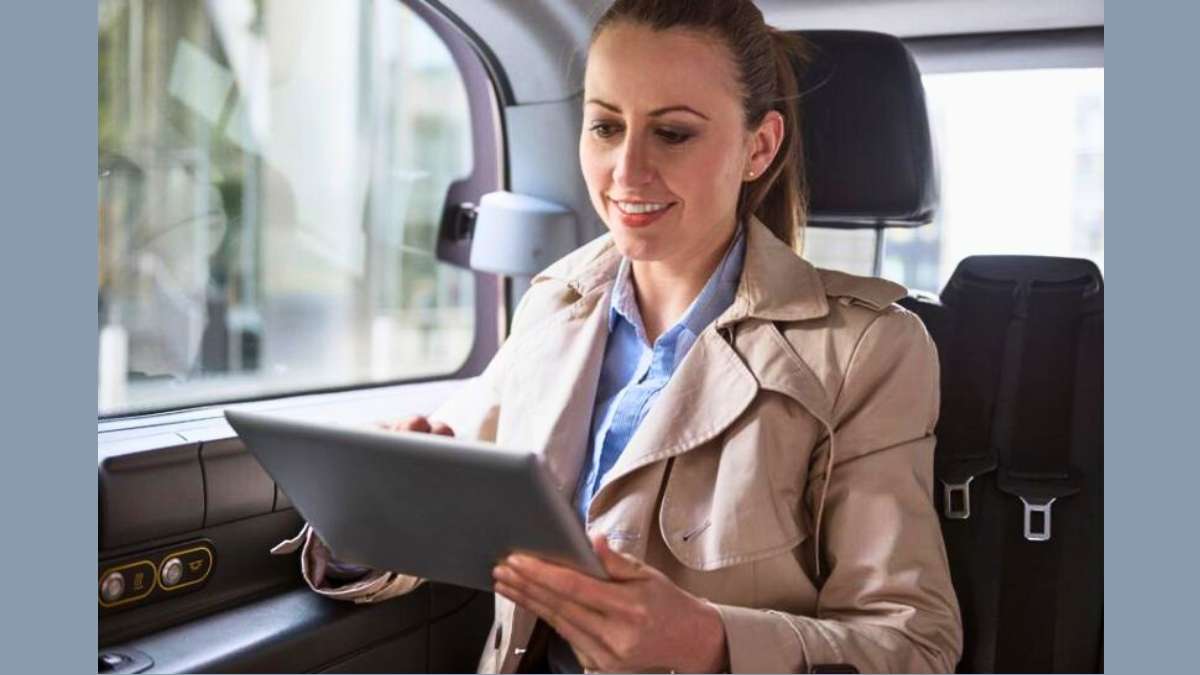 ABI Research's study forecasts that TaaS platforms will support more than 60 percent of global vehicle miles by 2030.
New Delhi (India): In the ever-evolving business landscape, embracing technological innovations has become the key to staying competitive. One such breakthrough that is making waves in the transportation sector is Transport as a Service (TaaS) platforms.
But why exactly does your business need a Transportation as a Service platform? Let us delve deeper to understand.
Efficiency through digital tools
Transportation can be a complicated and time-consuming process with many steps and a lot of papers. Transport as a Service puts the power of digital tools at your fingertips, making it easier to streamline processes and run your business more smoothly.
Through digital booking, dispatch, real-time tracking, and automated billing, TaaS systems cut the time and effort needed to do administrative tasks by a large amount. They eliminate the need for manual work, reducing errors and ensuring smooth processing operations.
Cost reduction and control
Managing an in-house fleet can be a costly affair. There are not just the direct costs of vehicles and drivers to consider but also overheads like maintenance, insurance, fuel, and regulatory compliance.
Transport as a Service systems let you outsource your transportation needs, turning fixed costs into variable ones. You have more control over your costs if you only pay for the services you use. TaaS platforms can help lower fuel costs and make better use of vehicles, which can save you even more money.
Flexibility
As your business grows, so do your transportation needs. Meeting the challenges of increased demand can be difficult, especially when resources are limited.
This is where Transport as a Service platforms shine. They offer the ability to scale up or down based on your specific requirements at any given time. TaaS platforms make sure that your business can change quickly and efficiently to meet changing needs, whether you have a lot of customers during busy times or less during slow times.
Improved visibility and transparency
Lack of visibility into transportation operations can lead to inefficiencies, lost opportunities, and, at times, lost goods. Transport as a Service platforms use technologies like GPS tracking and sensors connected to the Internet of Things to give real-time information about where vehicles are, how deliveries are going, and more.
Not only does this enhance transparency, but it also enables better decision-making. By having a clear view of your operations, you can identify bottlenecks, improve route planning, and enhance customer communication, thus improving overall business efficiency.
Access to advanced analytics
Transport as a Service platforms are more than just transport facilities. They are powerful sources of data. They can gather and analyze data related to routes, vehicle usage, delivery times, and more.
By using advanced analytics and machine learning, these systems can give more than just tracking information. They can predict future trends, spot possible problems before they happen, and suggest ways to make things better. This provides your business the power to be proactive instead of reactive, which leads to better performance and happier customers.
In the end, platforms for Transport as a Service are changing the way companies handle their transportation needs. They have a solution that is successful, affordable, scalable, open, and based on data. As a business leader, adopting TaaS platforms could be one of the best things you can do to make sure your processes will work in the future.
Wrapping up
Experience the power of efficiency and convenience with MoveInSync's cutting-edge Transport as a Service platform. Do not let your transportation needs hold your business back.
Transport as a service platform is no longer a luxury but a necessity. It has become an important tool for companies that want to increase employee productivity and improve how they handle employee transportation. But it is important to find the right partner for this. MoveInSync is one of the leading companies in the transportation sector.
They offer a full transportation option for employees that include MoveInSync One, Shuttle, GetToWork, Rentlz, and more.
MoveInSync's employee transport solution does it all, from tracking vehicles' routes in real time to making sure drivers follow the rules and making internal reports that are easy to check. Also, their customers say that their total costs have gone down by 10%.
To know more, visit the website and book a demo today!
(NF/PNN)
If you have any objection, queries or clarification regarding this press release content, please notify us at pr.error.rectification[at]gmail.com. We will respond and rectify the situation within 24 to 48 hours.