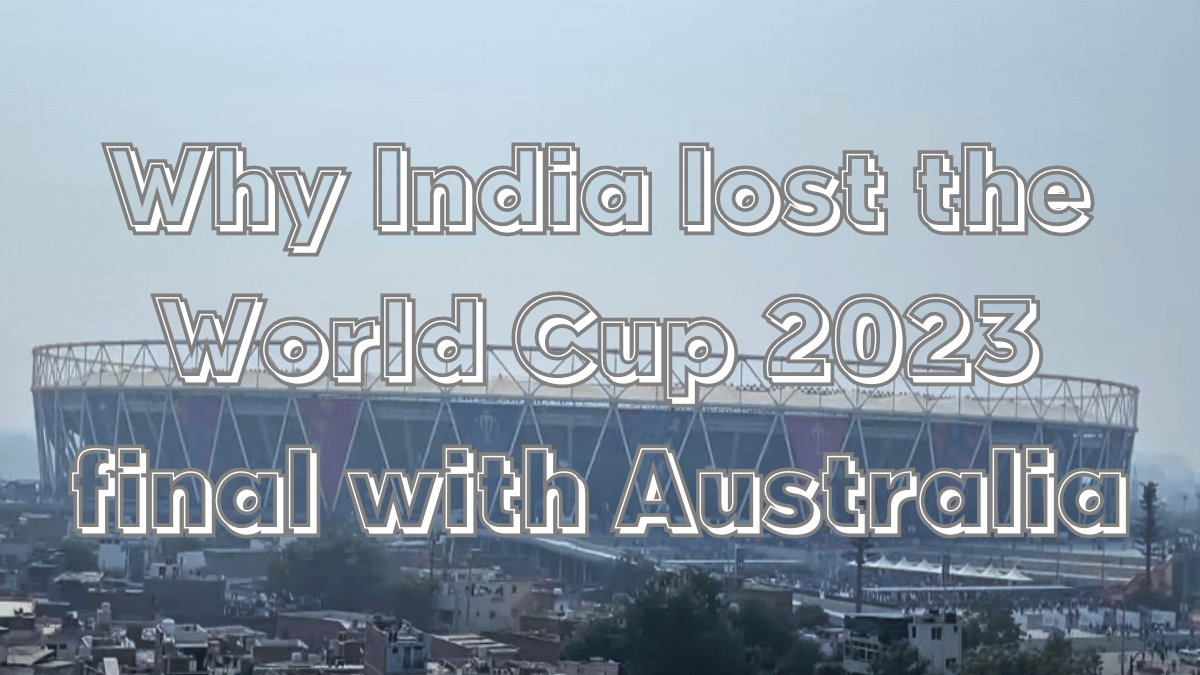 Why India lost the World Cup 2023 final with Australia
India lost the World Cup 2023 final to Australia due to a combination of factors. Firstly, India was outplayed in every department by Australia and was restricted to 240 all out on a slow pitch after losing the toss.
Australia's strong performance, especially in their bowling and fielding, played a significant role in India's loss. Additionally, India seemed to have misread the conditions, as the pitch for the final in Ahmedabad was slightly on the slower side and drier, which Australia effectively utilized to their advantage.
The decision to let India bat first on a dry Ahmedabad pitch after winning the toss also raised eyebrows, indicating that the conditions played a crucial role in the outcome of the match.
In summary, India's loss in the World Cup final can be attributed to Australia's strong performance, India's struggle to adapt to the conditions, and the strategic decisions made during the match.