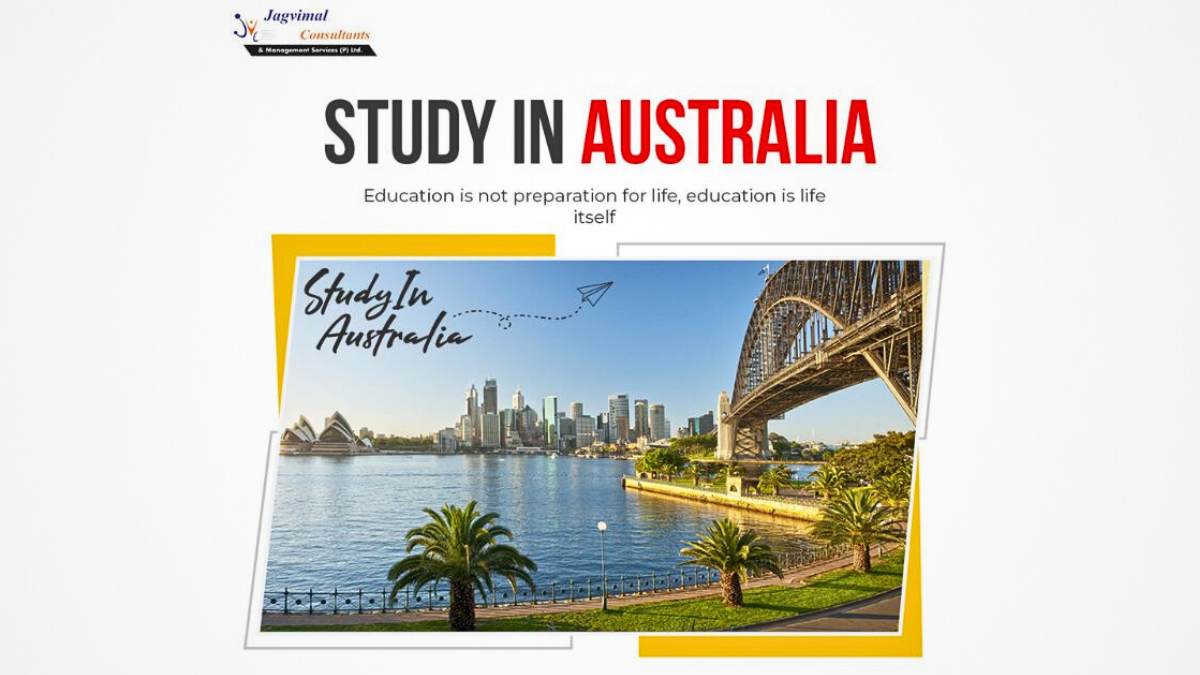 Study in Australia: An ideal destination for Indian students in the current scenario
Australia emerges a top choice for students seeking high-quality education
New Delhi (India): With its scenic landscapes, globally-renowned universities, and mixed cultural experiences, Australia has popped up as a top choice destination for students around the globe seeking high-quality education. Among the countless countries welcoming foreign scholars, Australia emerges as the most tempting option, especially for Indian aspirants. In this blog, we will explore the top reasons as to why studying in Australia is an intelligent choice for Indian students in the current scenario, along with valuable information on the courses offered, scholarships granted, the living costs and more.
Why Study in Australia?
Over the years, Australia has attained fame for its real-time high-quality education system, with many universities consistently maintaining their place among the top-ranked institutions globally. Universities in Australia offer a vast range of courses across various disciplines, offering students multiple opportunities to pursue their academics in their respective areas of interest. Moreover, the country's engagement in continuous research and innovation ensures that students have access to cutting-edge facilities and resources.
The warm and welcoming nature of Australians creates a supportive platform for international students landing in this country, fostering a sense of belonging. The multicultural landscape allows Indian students to embrace diversity while retaining their cultural identity. Besides, the Australian education system emphasizes the practical approach to learning and encourages students to develop skills of critical thinking and problem-solving, thereby preparing them for successful careers.
Courses in Australia
Australian universities offer a wide range and combination of programs catering to the diverse interests and career aspirations of the students. Beginning with arts and humanities to engineering, science, and business, there is a program to serve the interest and needs of every student. Indian students can explore the range of fields available like information technology, environmental sciences, finance, healthcare, and many more, all of these taught by experienced faculty members in state-of-the-art facilities.
A no. of institutions in Australia offer specialized courses that align with emerging industry trends, giving students a competitive edge in the available job market. Additionally, the possibility of combining different disciplines through flexible study programs allows students to tailor their academic knowledge to suit their individual preferences and career goals.
Study Abroad Australia – Courses for PR in Australia
One of the most prominent advantages as well as the choice of study in Australia is the opportunity to obtain Permanent Residency (PR) after graduation. The country's skilled migration policy attracts international students and lay out a pathway for them to stay and work in Australia post-graduation. Indian students can choose from the courses that are in high demand in the Australian market, which increases their chances of securing PR status and building a successful career in the country.
Courses in fields engineering, healthcare, information technology, accounting, and trade-related fields are among those that often lead to successful PR outcomes. The Australian government values the skills and qualifications gained by international students, making it simpler for them to move into the Australian workforce and society.
Australia University Scholarships
Studying abroad can be financially heavy on the pocket but Australia offers a variety of scholarships to ease the financial burden for international students, including those from India. Universities, government bodies, and private organizations in Australia provide monetary benefits, aid in the form of scholarships based on academic merit, leadership qualities, and community involvement.
Indian students can explore multiple scholarships offered that are specifically tailored for international students pursuing undergraduate, postgraduate, or research programs. It is essential to research and apply for these scholarships well in advance, as competition can be high with the increasing number of applicants in each intake. These Scholarships not only provide financial support but also add to the overall academic experience and credentials.
Once you plan to study abroad, understanding the cost of living is crucial for the students. The living cost in Australia for international students is not fixed and may vary depending on the location and the lifestyle one chooses to live. Cities like Sydney and Melbourne are known to have relatively higher costs of living in Australia in comparison to the regional areas.
However, students can manage their expenses by various means including opting for on-campus accommodations, shared accommodations with fellow students, preparing meals at home, and utilizing the student discounts offered on transportation and entertainment. Additionally, international students are also allowed to take up part-time opportunities to meet their daily living expenses, earn while studying and gain valuable work experience.
MBBS in Australia for Indian Students
Australia's medical education is renowned globally, making it an attractive destination for Indian students seeking to pursue MBBS in Australia. Medical Universities in Australia offer comprehensive and modern medical programs that focus on practical learning and clinical experience along with theoretical subject knowledge.
To study MBBS in Australia, Indian students must meet certain prerequisites and clear the respective medical entrance exams. The duration of the MBBS program may vary, while the students may also earn the opportunity to specialize in specific areas of medicine during their studies.
Universities in Australia for International Students
Australia boasts several world-renowned universities that consistently maintain their positions in global rankings. Some of the top universities that welcome international students from India include the names of the University of Melbourne, the Australian National University, the University of Sydney, the University of Queensland and many more.
Each of these institutions of Australia offers a diverse range of courses clubbed with excellent research opportunities, and a supportive environment for international students. With highly educated, experienced and world-class faculty, state-of-the-art facilities, and strong industry connections, these universities deliver a transformative educational experience for Indian students.
To apply for study in Australia, visit the website for Jagvimal Consultants & Management Services Pvt. Ltd. Being one of the leaders in the market, Jagvimal Consultants have a team of expert counsellors with updated information on the universities in Australia and their complete application process.
One can fill out the online application form; provide the necessary details and educational background. A dedicated counselor will reach out to you and guide you through the process, helping with the documentation required for study application in Australia like academic transcripts, English proficiency test scores and passport copies.
Once the documentation is complete, they will file your application at the desired university and you will be required to pay the application fee to the university. Wait for an offer letter from the chosen university. Once accepted, Jagvimal Consultants will assist with visa applications and pre-departure preparations. Their expertise simplifies the application process, ensuring a seamless journey to study in Australia.
Conclusion
For Indian students aspiring to go for higher education abroad, Australia is a compelling destination offering a top-notch education system, a variety of courses, bountiful scholarships, and a welcoming environment. Studying in Australia not only opens doors to a world-class education for students but also doors to opportunities for overall personal growth, multicultural experiences, and a high chance of pursuing a successful career.
With a student-friendly and pleasing environment, an array of pathway courses for PR, and the possibility of gaining rich work experience, Australia stand tall as one of the most preferred choices for Indian students looking to explore new horizons in their academic expedition. Embracing the adventure of studying in Australia can truly be a life-changing choice for any ambitious Indian student. (NF/PNN)
If you have any objection, queries or clarification regarding this press release content, please notify us at pr.error.rectification[at]gmail.com. We will respond and rectify the situation within 24 to 48 hours.